There are plenty of good interior design ideas out there. I thought I would post some pictures I thought were quite brilliant. Enjoy!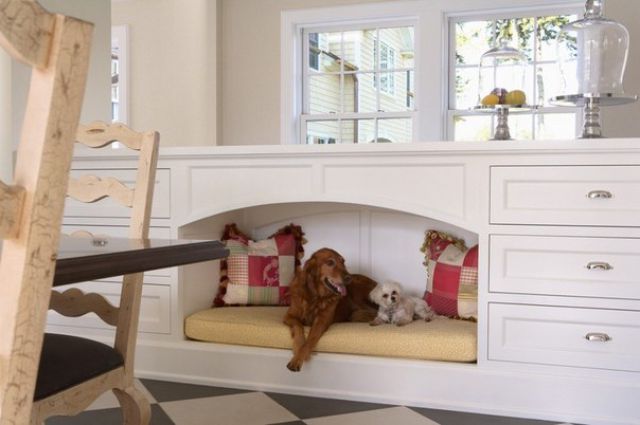 If you have a dog who loves to sleep under your feet, this is the perfect solution for not tripping over them. Create a spot just for pets. I guess kids could have fun in this nook too.
Do you have a smaller bathroom? This innovative idea helps that bathroom look more spacious because the visual space is not taken up.
Do you need a room divider but you do not want to build a wall? Hang glass bubbles (even ornaments) to create a creative solution.
I know this is for the outdoors and extremely $$$, but what an amazing idea! Saves driveway space for others and hides your pricey car at the same time.
Love this "tree" house. If you have tall ceilings and some extra cash, why not? All I know is that these are some lucky kids!