I wanted to share some fun book shelf ideas that are far from dull and boring.
These
conceal
hidden shelves are only $13 a piece! If you are a reader, put your own books to good use.
I don't know where these bookcases are from, but they are a great modern twist to traditional furniture.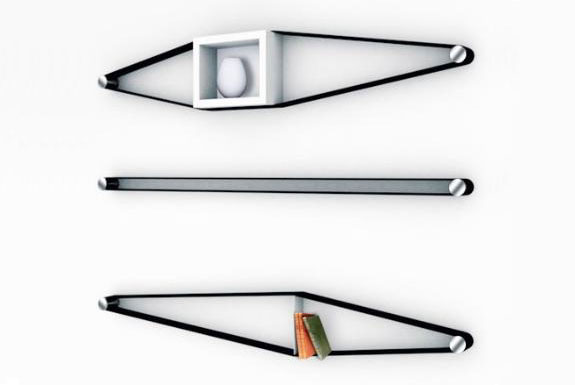 This is kind of a strange concept, but unique none the less. Your items are held between two elastic bands. You can find further information about them by clicking on the
link
.
I love these eco-friendly shelves from
nigel's eco stor
e. They are made of paperboard rolls, that are stuck together with velcro. You can make your own configurations by stacking them on top of each other.